I'm incredibly excited to announce that one of my drone photos of Downrigging Weekend 2017 was selected by Chesapeake Bay Magazine as a "2018 Best of the Bay" photo contest winner.
Having one of my drone photos selected by a publication like Chesapeake Bay Magazine as a winning photo is quite literally a dream come true and I'm honored the staff of this publication chose my photo out of a large pool of submissions.
In addition to being published as a two-page spread, my drone photo was also published in their 2019 calendar.
This recognition follows on the heels of another of my drone photos winning "People's Choice Award" at a Chestertown RiverArts juried photo exhibition. Read more about this award here.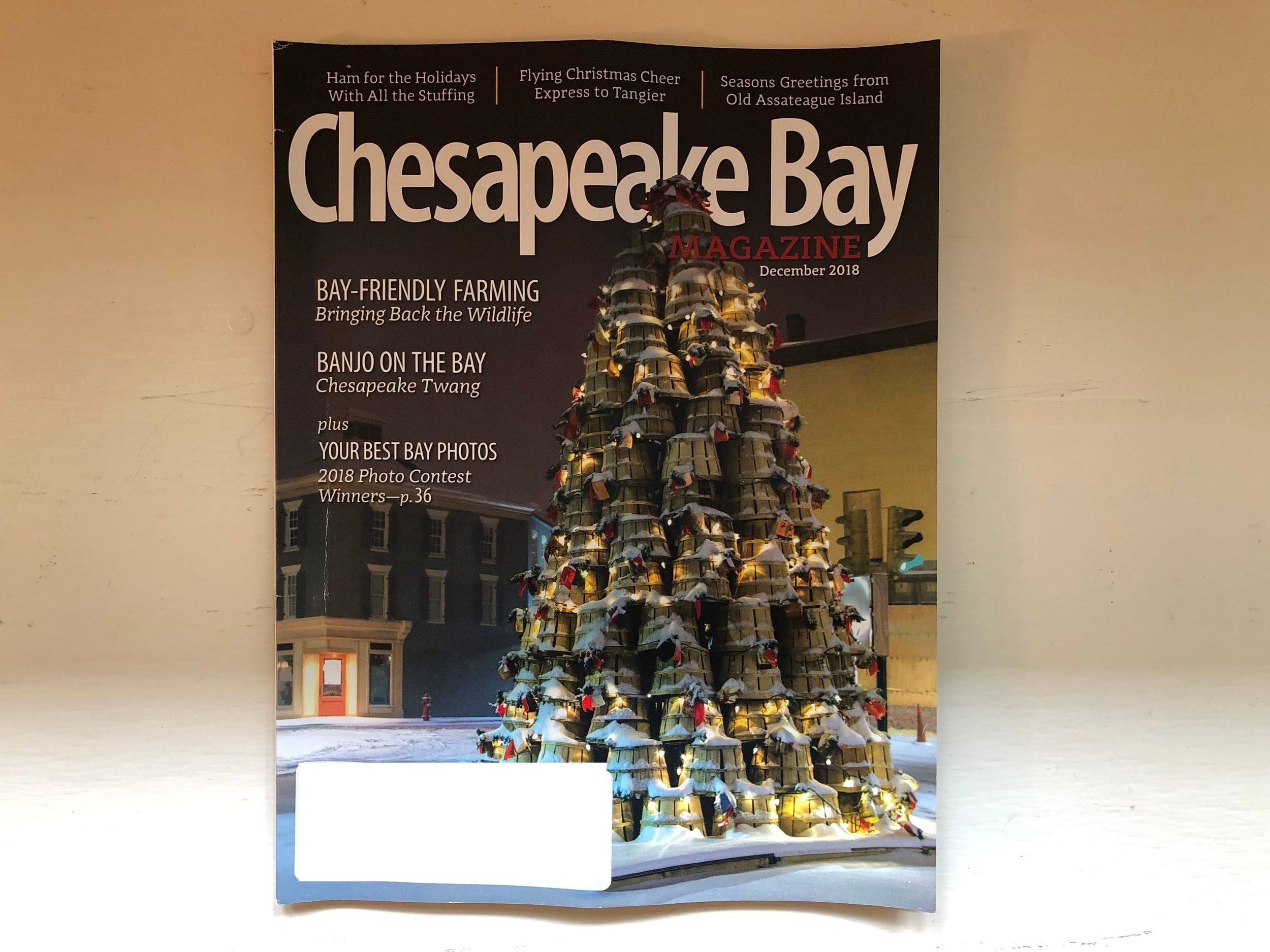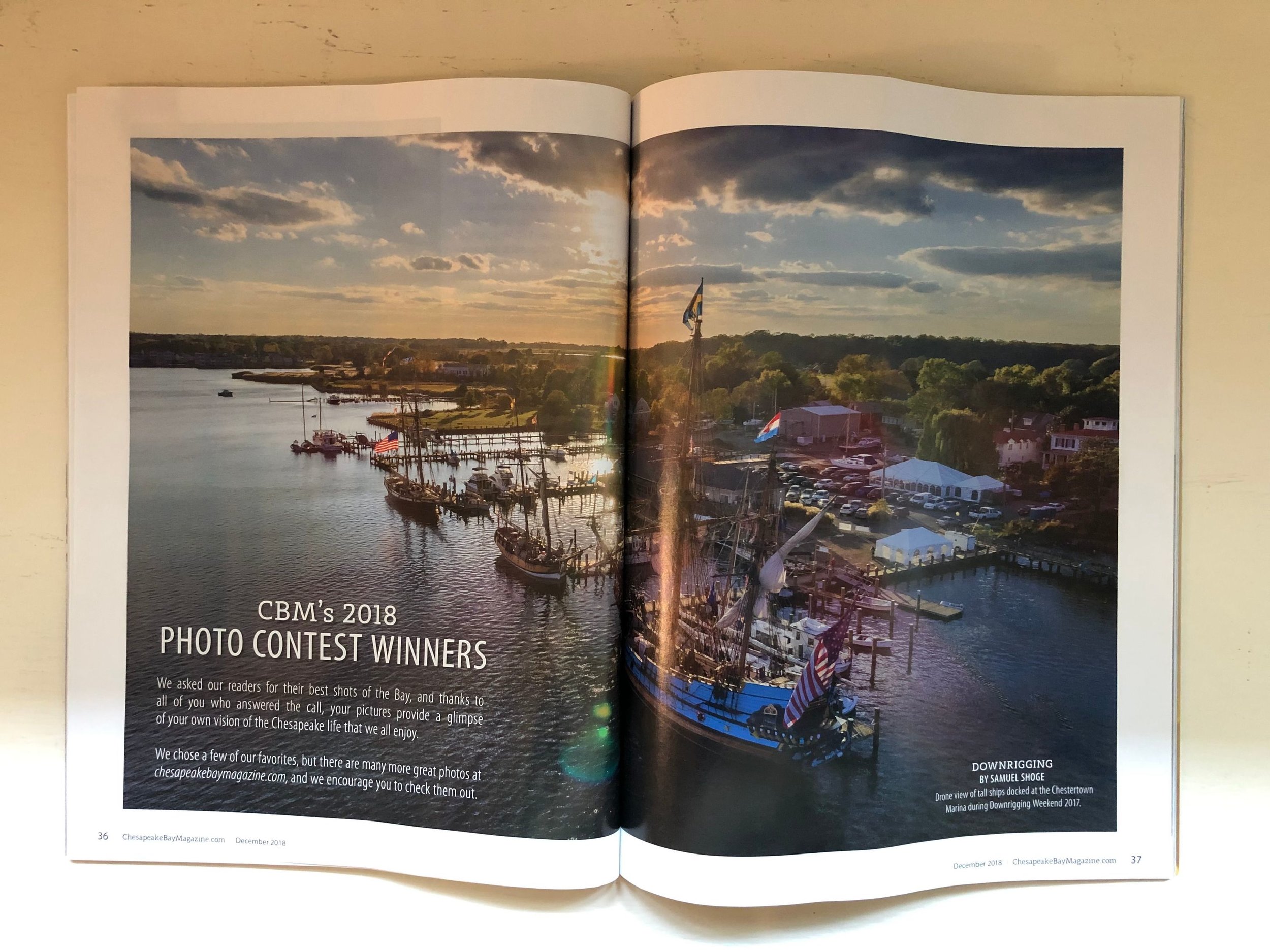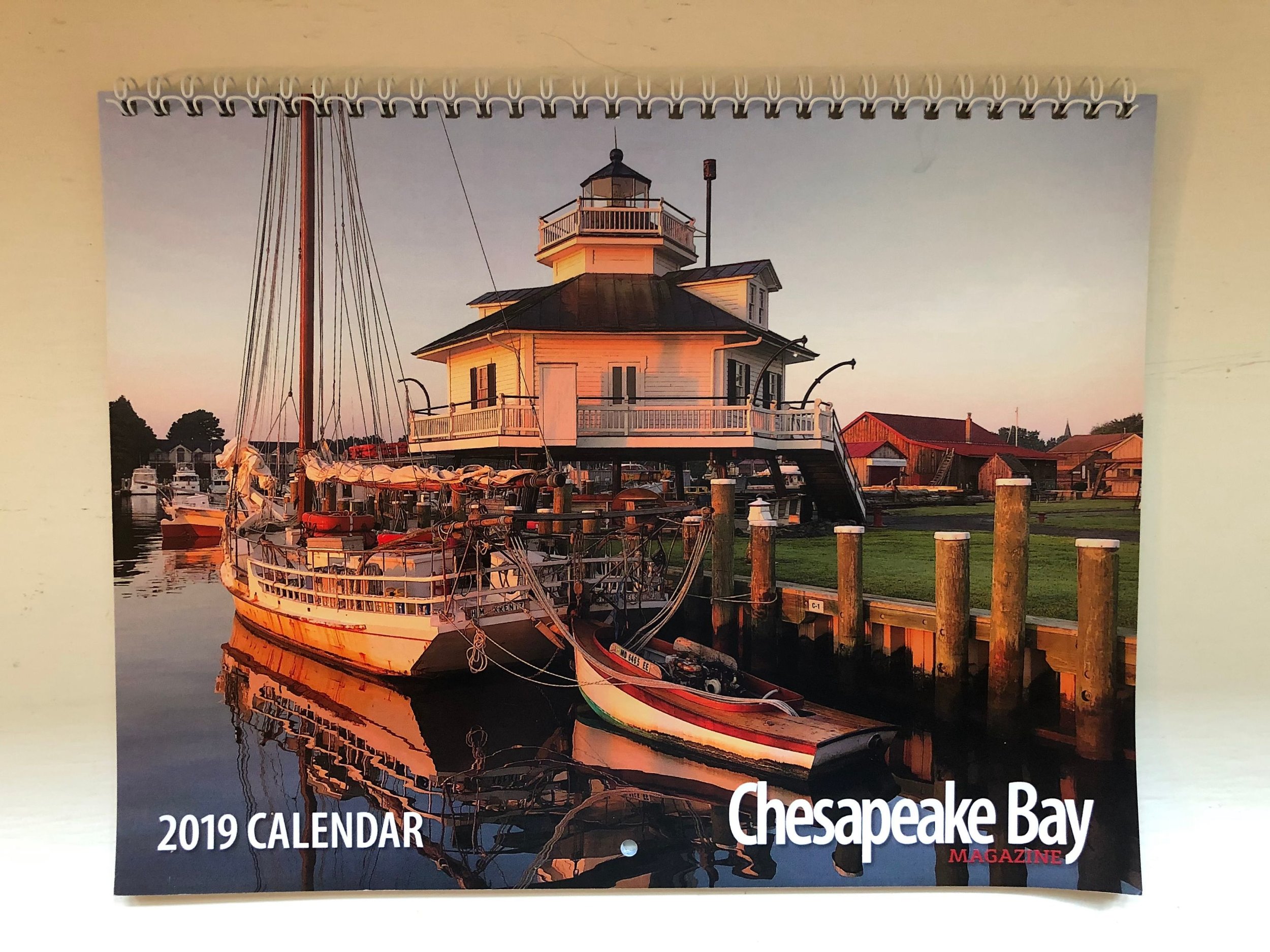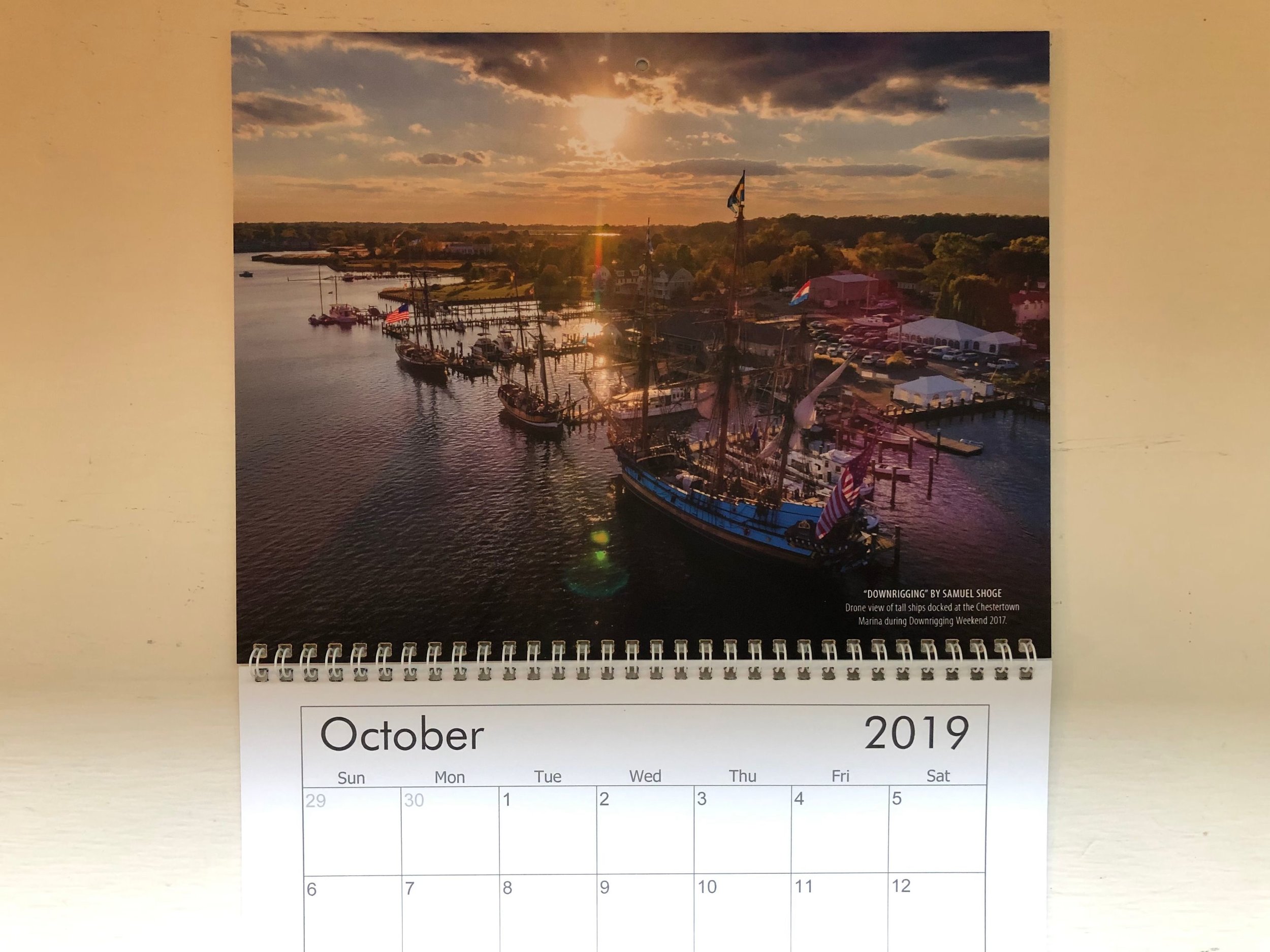 Downrigging Weekend 2017 Sunset
I love submitting my work to photography competitions. Do you know of any that I can enter my work into? Drop me a line below.
Sam Shoge founded Shore Studios in the spring of 2017 to capture photography and videography of the Eastern Shore and Chesapeake lifestyle from new, aerial perspectives. Using sophisticated drone technology, Shoge is passionate about bringing a new dimension to storytelling regarding what makes the Eastern Shore and Chesapeake Bay so special.