Perhaps the largest economic development project in Kent County in decades, the Chestertown Business Campus is taking shape with the construction of a new warehouse and distribution center for Dixon Valve.
Located on 80 acres of land on the north end of Chestertown, the new distribution center will stand at 165,000 sq. ft. when completed.
Rendering of the Dixon Distribution Center
In addition to the construction of the distribution center, phase one of the development of the Chestertown Business Campus will include the construction of a new corporate headquarters for Dixon. Measuring in at 2 stories and 60,000 sq. ft., construction of the new HQ is expected to begin by the end 2018. Upon completion of the HQ, a new facility for Kent Athletic and Wellness Center will be built onsite to provide employees and the community an upgraded and modern athletic facility, with increased capacity for additional wellness programming.
KRM Development Corporation, a division of DVCC and the developers for the Chestertown Business Campus, anticipate the delivery of 3 apartment buildings, with the possibility to expand to 6, to be a part of Phase 2. "Young professionals need a place to live in the area, and it is, often times, difficult to find rental properties," says Kate Goodall Gray, President of KRM Development Corporation. "By planning for apartment rental units, the employees who are attracted to the area are able to find a place to live, and remain in the area."
Phase one is expected to cost $35 million.
*** Shore Studios was hired by KRM Development Corporation and KRM Construction to take aerial progress photos of the construction of Dixon's distribution center.
Aerial Progress Photos of Warehouse Construction: June 2017 - March 2018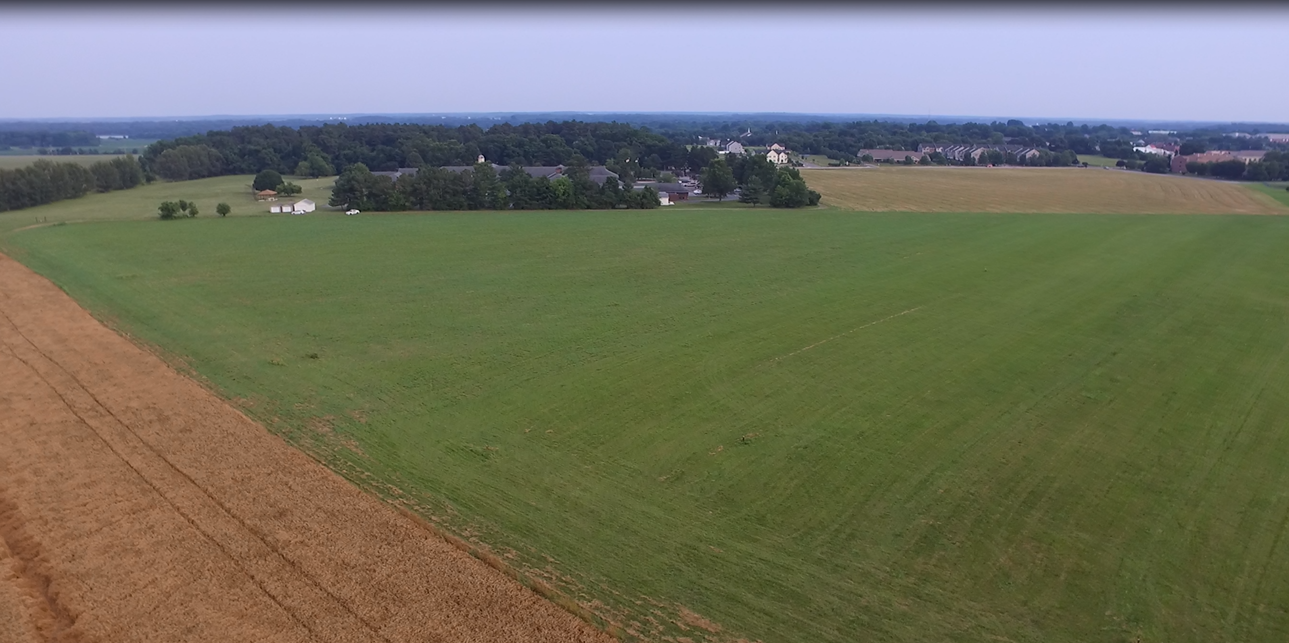 Aerial Progress Photos of Warehouse Construction: October 2017 - March 2018
Sam Shoge founded Shore Studios in the spring of 2017 to capture photography and videography of the Eastern Shore and Chesapeake lifestyle from new, aerial perspectives. Using sophisticated drone technology, Shoge is passionate about bringing a new dimension to storytelling regarding what makes the Eastern Shore and Chesapeake Bay so special. To learn more about Shore Studios and how to schedule an aerial photography session, click here.
Visit our online store to browse galleries of aerial photos we've taken of Maryland's Eastern Shore. Be sure to check back regularly as we are constantly adding photos and galleries to our store.
If you would like to license a photo for general marketing, please contact us. Licensing fee= $15.