Osprey Point Inn, Restaurant and Marina, located in Rock Hall, MD, contacted Shore Studios to capture drone photography and videography of Osprey Point and drone videography of Gratitude Marina, Osprey Point's sister marina. The drone photography and videography delivered will be used by Osprey Point to market both facilities.
Located on Swan Creek, Osprey Point features a colonial-style inn, a fine dining restaurant, and a 160-slip marina equipped with floating docks, an outdoor swimming pool, and a modern bath house. Following Shore Studios recommendations, Osprey Point opted for a sunrise photo shoot to best expose the eastward-facing facade of the inn and marina. To best maximize optimal light, Shore Studios arrived well before sunrise to capture twilight photography of the inn, a photography technique that captures photos of a subject 20 - 25 minutes before sunrise (or sunset). The interior lights of the inn were illuminated, providing a warm and colorful contrast to the darkened sky.
The photo results were stunning.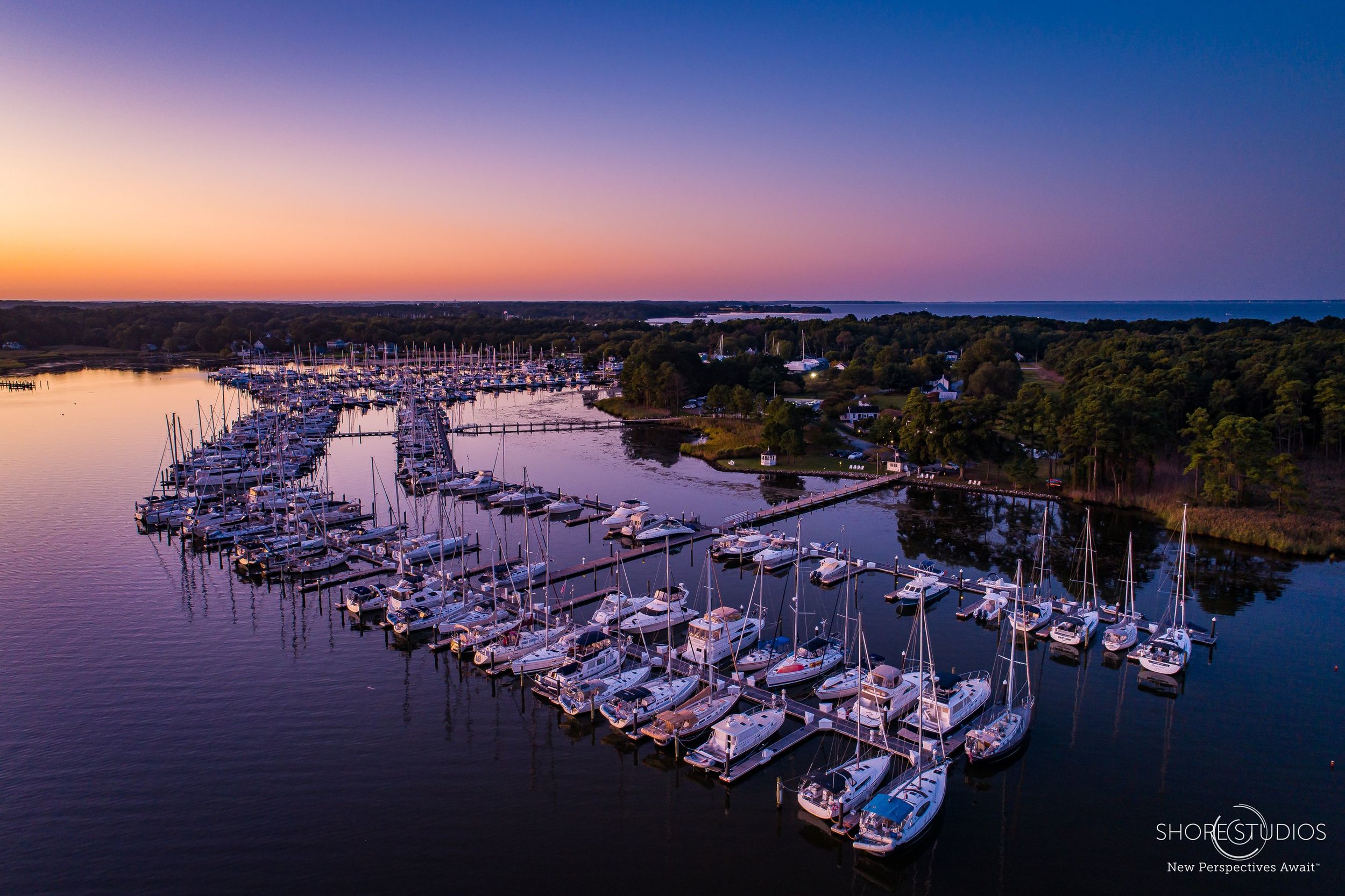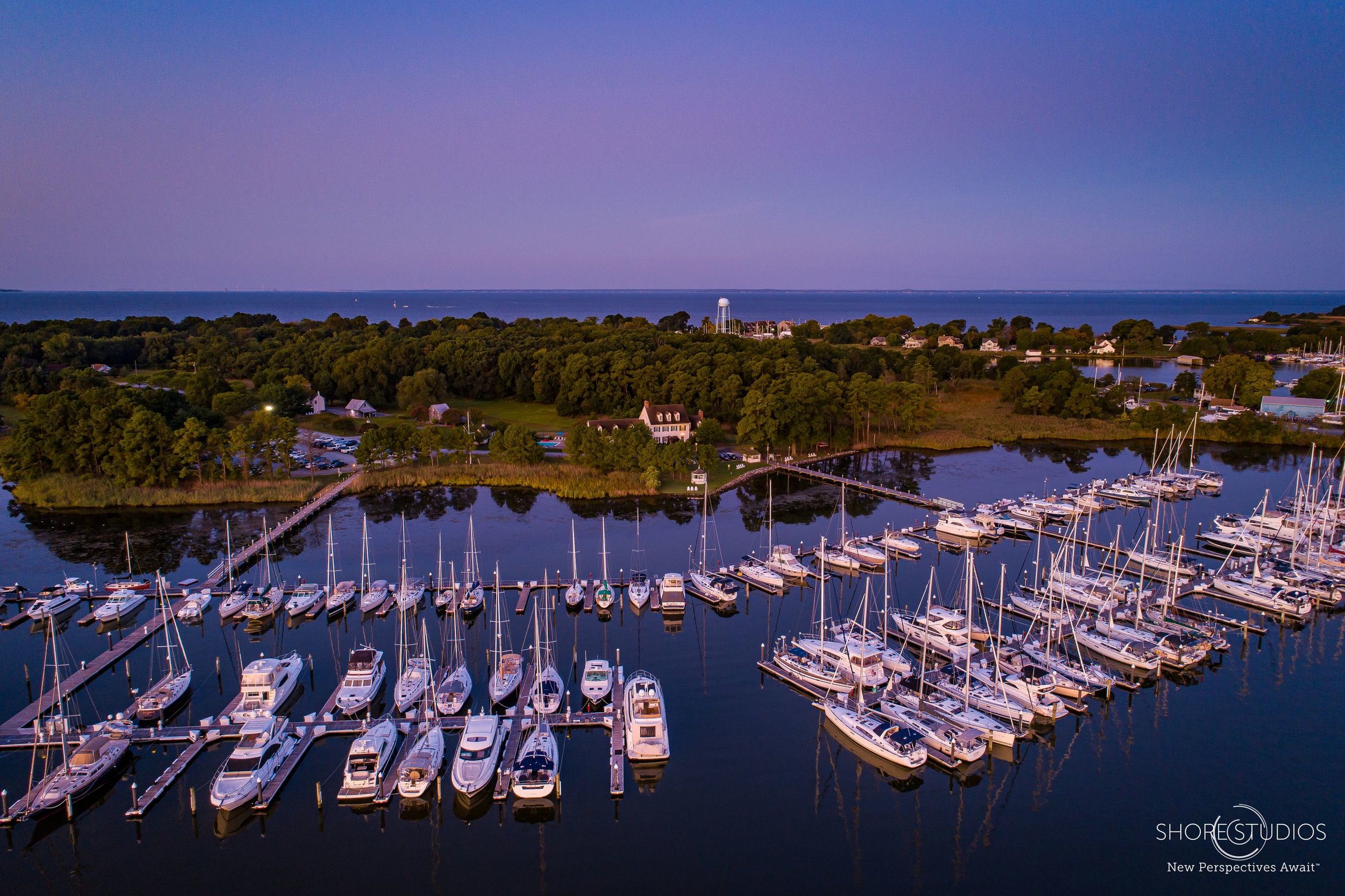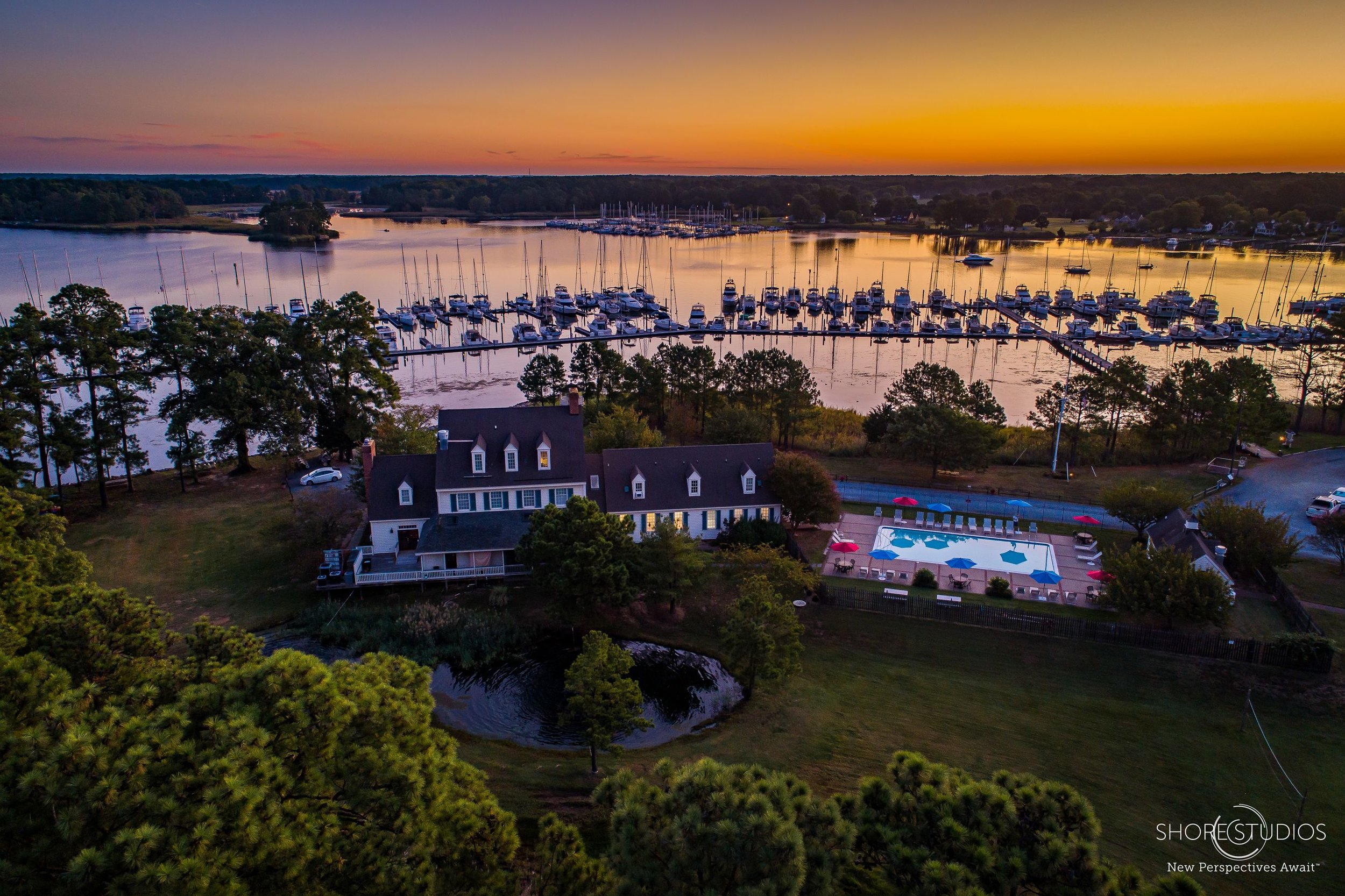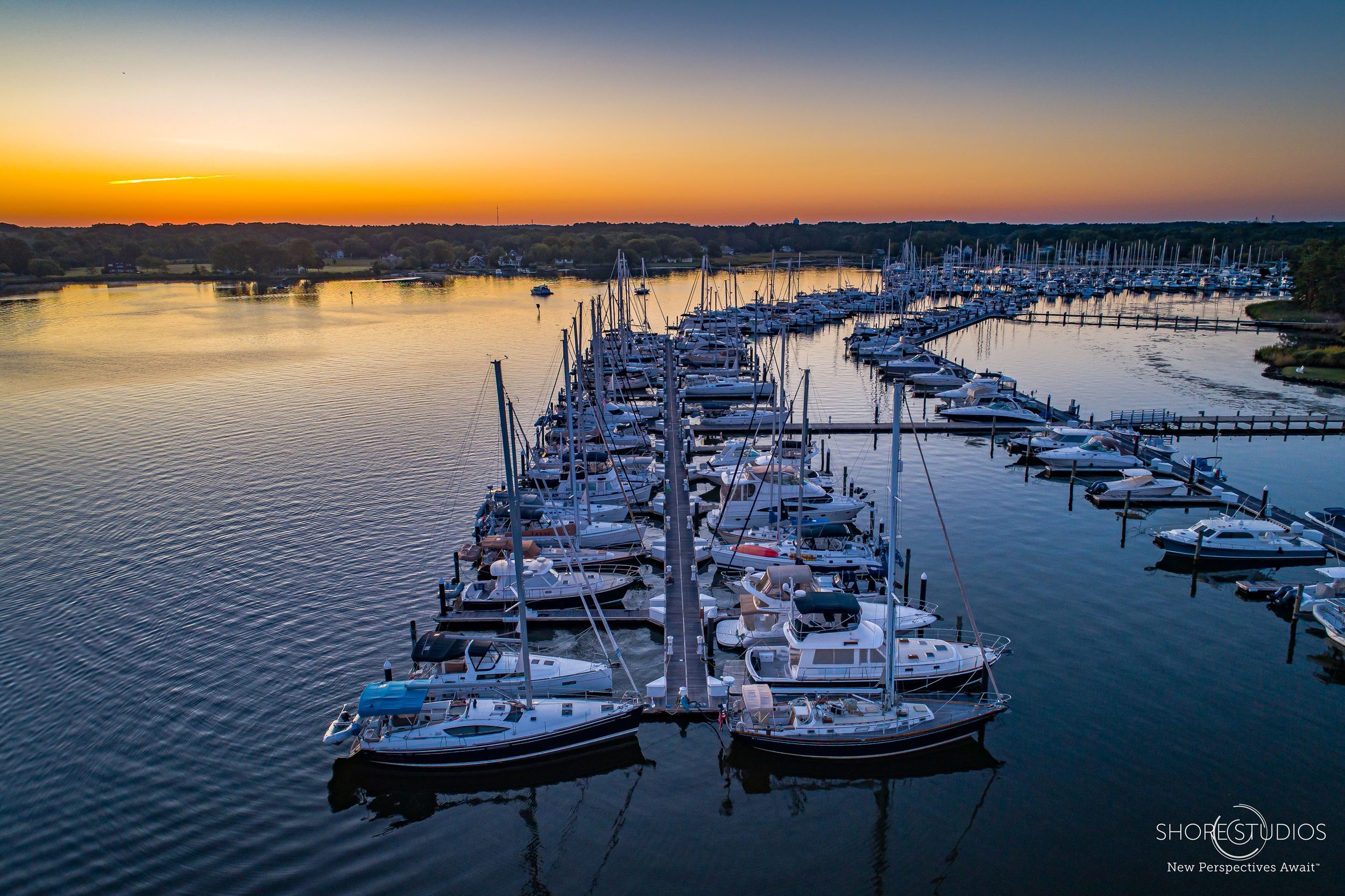 Shore Studios also completed drone highlight videos of Osprey Point and Gratitude Marina. Utilizing 4k cameras, Shore Studios' drone highlight videos were able to capture every detail of the marinas from a unique, aerial vantage point. The drone video of Osprey Point, featured below, was able to capture Osprey Point's proximity to the Chesapeake Bay and the natural beauty of the surrounding landscape.
After recommending a sunset video shoot, Shore Studios captured drone videography of Gratitude Marina, a full-service marina located on the Chesapeake Bay and 1/2 mile from Osprey Point. The facility features lift slips, a wide access channel, full-length finger piers, and the Annex at Gratitude Marina, accommodations that include seven spacious modern rooms. Gratitude was voted Best Boatyard in Chesapeake Magazine's "Best of the Bay 2018."
Shore Studios drone highlight video captured the prime location Gratitude Marina commands and the stunning sunsets boaters can witness when docked.
Can your business benefit from an aerial perspective? Contact Shore Studios today for a free quote.
About Shore Studios
Launched in the Spring of 2017, Shore Studios delivers commercial and consumer drone applications to the Eastern Shore of Maryland. Using the latest in sUAS (small unmanned aerial system) technology, Shore Studios can capture aerial content--in the form of 4k video and high-definition photography--that is beautiful, engaging, and cost-effective.
Shore Studios serves clients in residential and commercial real estate, construction, sailing and marine services, and agriculture. We are FAA Part 107 Certified and encourage all potential clients who are considering drone services to ensure the remote pilot or drone operator they hire, abides by all FAA rules and regulations pertaining to safe drone operations.
Sam Shoge founded Shore Studios in the spring of 2017 to capture photography and videography of the Eastern Shore and Chesapeake lifestyle from new, aerial perspectives. Using sophisticated drone technology, Shoge is passionate about bringing a new dimension to storytelling regarding what makes the Eastern Shore and Chesapeake Bay so special.